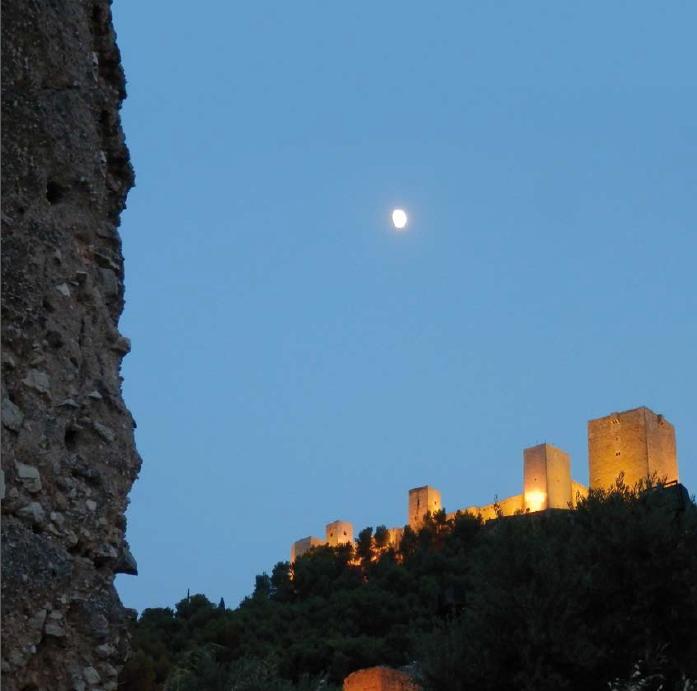 Javascript is required to view this map.
Phone number:
953 12 07 33 / 953 19 04 55 (Tourist Office)
Address:
SAINT CATALINA'S CASTLE INTERPRETATION CENTRE. Castle's road
In the 9th century an old Caliphal-style Islamic fortress was built on the top of the hill of Santa Catalina. Centuries later, after the Christian Conquest of the city by Fernando III in 1246, a Christian castle, that remains today, was built. In the 19th century, due to the invasion of the Napoleonic troops, the castle was refurbished in order to reinforce the defensive structures. A National Parador was built in the 60s next to the castle. From the top of the hill one can enjoy fantastic views of the city and surroundings, especially from the Cross viewpoint. The fortress houses the new interpretation centre in which we can enjoy a historical tour throughout the castle.
Winter Schedule from October:
-Monday to Saturday: 10:00 to 14.00 and 16.00 to 18:00 h. 
*Last access: 13.30 h. and 17,30h. 
-Sunday: from 10:00 h.  to 15:00 h. (except Sundays before feast days and long weekends 10:00 to 14.00 and from 16.00 to 18:00 h.) . *Last access: 14,30 h. and Sunday before a feast day: 17,30 h. 
-FREE ENTRANCE:  Monday: 10.00 h.  to 14.00 h. 16:00 h.  to 18:00 h. 
*Last access: 13.30 h. and 17,30 h. 
According to  Law  of  Andalusian Historical Heritage 14/2007
Monuments opening hours : http://www.turjaen.org/sites/default/files/horario_visitas_monumentos.pdf
Coronavirus Protocols
Maximum capacity per hour 150 people. 
Maintain the safety distance of 2 mts
Obligatory use of masks
Toilets will remain closed
There will be hydroalcoholic solution at the entrance available to visitors.
The maximum capacity of each room is indicated at the entrance.
In rooms withs seats, use the ones enabled for this.
Group visitors of 30 people have to make a prior reservation on the phone: 953 12 07 33.
Please respect all these indications and those of the staff
Prices:
Adults: € 3.50
Groups of more than 10 people, 1 € discount, that is, €2,50.
Students, retired people and childres € 1.50.
Visit it  virtually here