Municipal Palace of Culture and Mudejar Room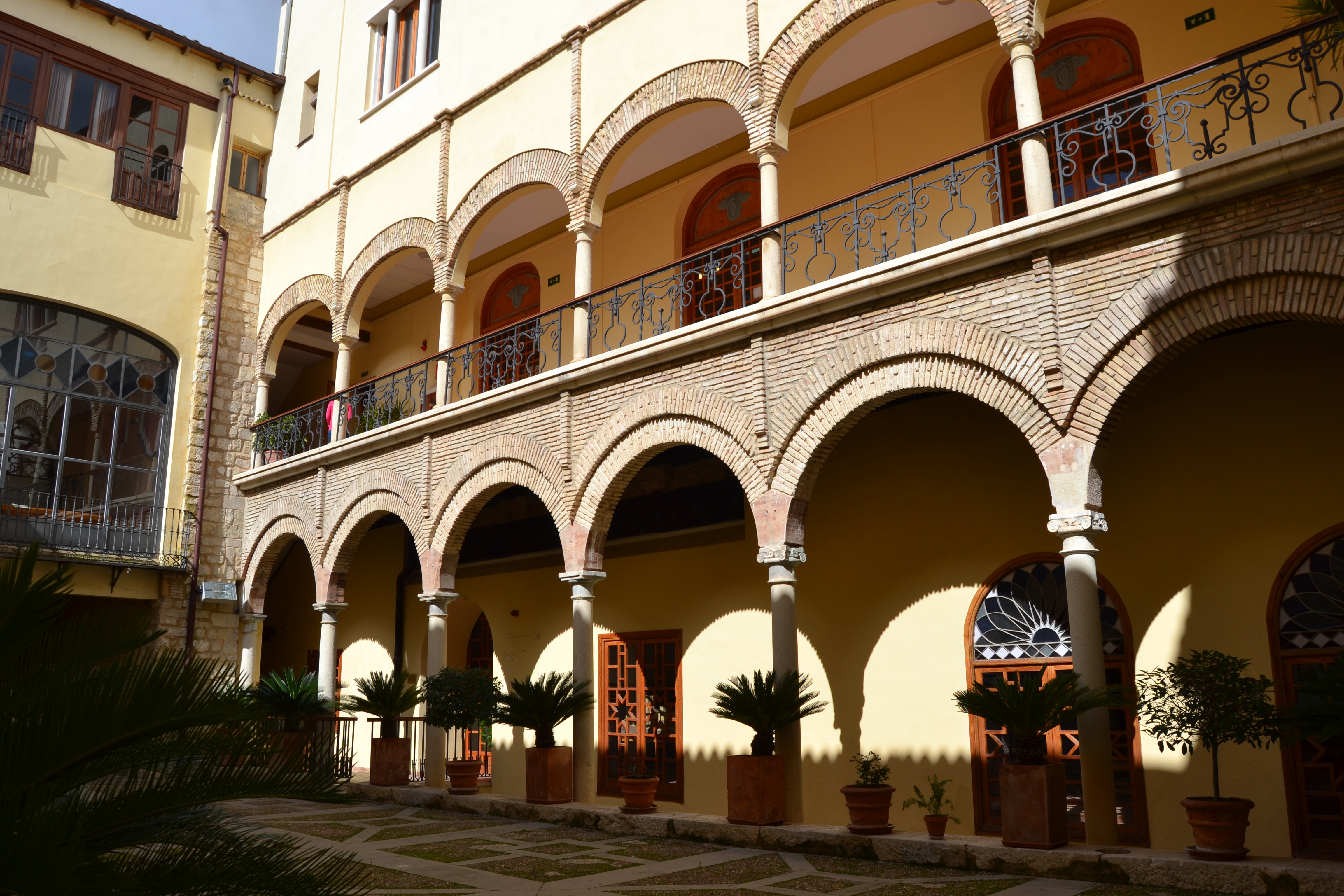 Javascript is required to view this map.
Phone number:
953 19 04 55( Tourist Office)
Address:
Bernardo López Street, Jaén
This building occupies part of the space which was the palace of Miguel Lucas of Iranzo, famous Castile constable, in the 15th century. The only remaining part of the old palace is a Mudejar indoor room. It was the residence of the constable and his wife Teresa de Torres. The interior rooms are covered with a precious Mudejar wainscoting, unique in the city. Actually, the building houses the Culture, Tourism and Heritage Department of the City Council.
This room has had different uses throughout history. In the Constable period, it was used as a reception room, meeting room, banquet hall and dancehall. In the XIX century, the Spanish Casino acquired the building and used it as a community hall with a large dancehall and a library. In the 20th century, the Spanish Casino rented the building to the Peña Flamenca of Jaén that used it as its main office. In 1984, the Casino donated the building to the City Council in exchange for the restoration and use of its rooms. From then on, it has been used as the Event Room of the Tourism and Culture Department of Jaen's City Council. 
Opening times 2022:
Monday- Friday: 9.00-14.00 h.  and 17.00-20.00 h
Saturday and Sundays: 11.00-14.00 h.
Summer opening times from 1st July:
Monday- Friday: 9.00-14.00 h. 
Saturday and Sundays: 11.00-14.00 h.
Covid-19 Protocol:
In places where there is not enough ventilation and you meet more people, the use of a mask is recommended.
Keep the  distance of 1.5 m from another person without a mask
The use of masks is recommended especially for those who are vulnerable to Covid-19.
Wash your hands frequently with a hydroalcoholic solution or soap and water, especially after coughing, sneezing and touching or handling tissues or other potentially contaminated surfaces.
Please follow the directions of the staff
Thank you!!