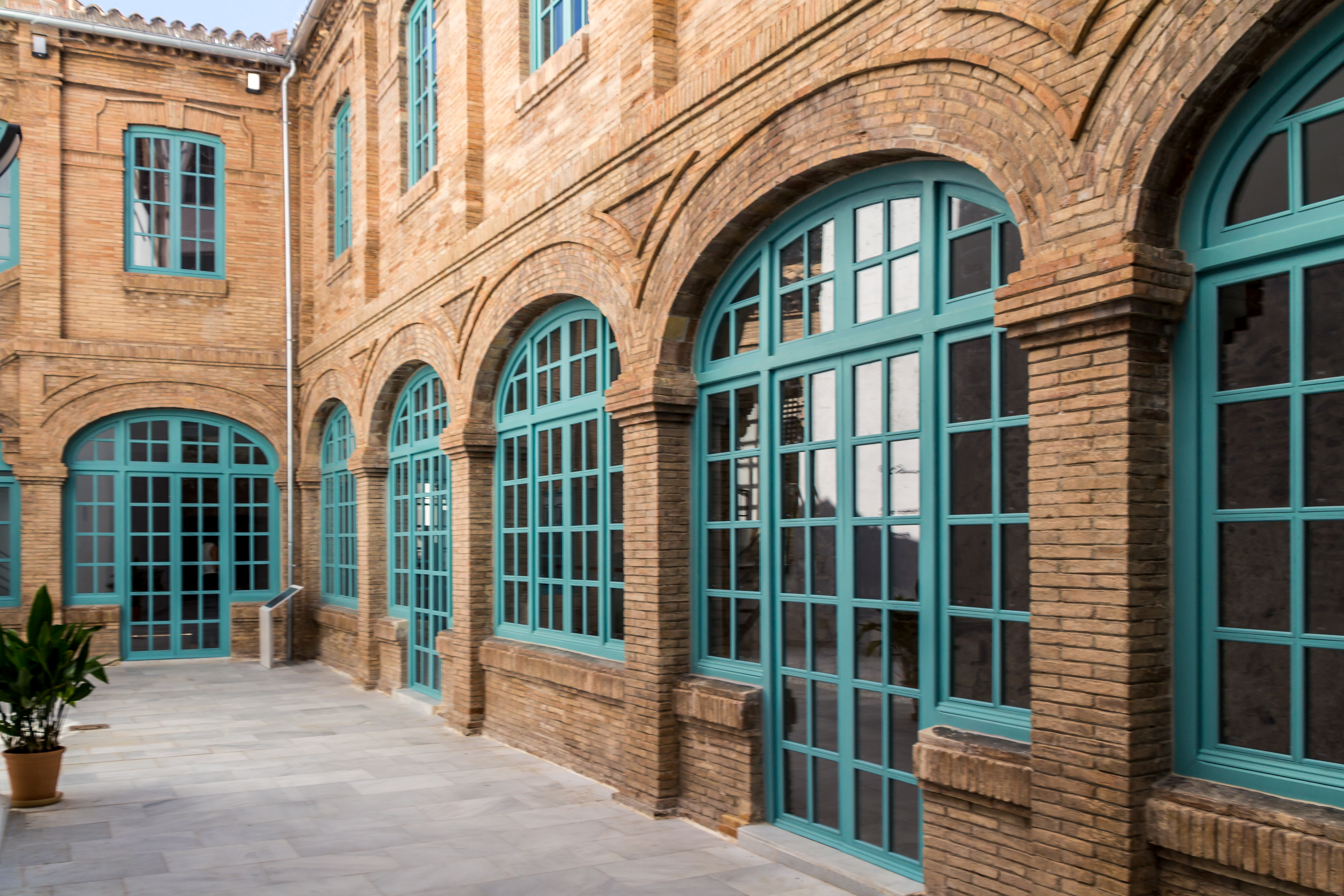 Javascript is required to view this map.
Opening hours:
From Thursday to Sunday: 11.00-14.00 and Saturday: 11.00 and 14.00 h and 17.00-19.00 h. Last pass 15 minutes before the closing time
The Naranjo Baths Building, was inaugurated on September 29th,  2021 after its restauration. It is a new cultural tourist centre for the city of Jaen situated in the heart of the Historic Area, at the entrance of the old Jewish quarter.
Located in the Plaza de los Caños, the building dates back to 11th c., when a large bathroom was built. It was functioning after the Castilian conquest of Jaen in 1246. In the XIVth century the building was divided and a a bakery was installed –in the closest area to the square- and a house. Later it would be transformed into the town's  fish shop and later into the town's butcher shop. In the XXth century it housed a school.
Visits inside
Opening times 2022:
Thursday to Sunday: 11.00-14.00
Saturday: 11.00-14.00 and 17.00-19.00 h
Covid-19 Protocol:
In places where there is not enough ventilation and you meet more people, the use of a mask is recommended.
Keep the  distance of 1.5 m from another person withour a mask
The use of masks is recommended especially for those who are vulnerable to Covid-19.
Wash your hands frequently with a hydroalcoholic solution or soap and water, especially after coughing, sneezing and touching or handling tissues or other potentially contaminated surfaces.
Please follow the directions of the staff
Thank you!!